OXY M650 4B is the newest born machine in the E.M.C. company Metal Division. That's the reason why we asked Lorenzo Cositore, the sales manager of the metal division, to unveil for us the most important characteristics of this machine and to explain how it will affect the metalworking processes in a revolutionary way.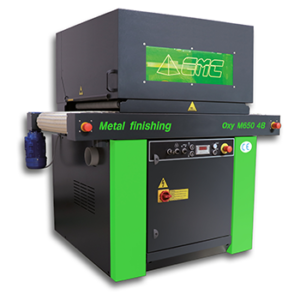 #1 What are the main characteristics of the Oxy M650 4B machine?
The new machine has been developed in order to round the edges, deburr and remove oxide in a peculiar way that traditional machines weren't able to perform. Talking about rounding the edges of metal pieces, thanks to the innovative components that are implemented in the new machine, it is possible to obtain an incredibly stronger abrasive power compared to traditional orbital systems.
#2 Which customer need does the machine satisfy? 
Thanks to this new technology, the customer will be able to obtain edges rounded with a radius even over 2mm (+R2), simply by setting the working speed and in a single pass. Manual labor usually required in these processes will be reduced by up to 90% and it will be possible to obtain a more uniform and constant processing on the piece profiles (slots included). Meanwhile it will be possible to capitalize the dead times generated by the cutting processes to perform the rounding/deburring of the piece.
#3 Which are the main strong points of the machine?
The machine is designed in a really compact way (1400x1500x1500mm), and it is equipped with 4 brushes (Ø250) with a total working width of 650mm. The OXY M650 4B has been thought for customers that don't need an excessive production rate and that want to automate the working processes while keeping the budget for the investment low. For customers with a higher production rate or the ones that need a larger machine, it is available the ROTOFLEX M1350 model (coming soon on the website), that exploits the same principles but features 8 brushes (Ø350) and a working width of 1350mm, thus greatly enhancing the production rate.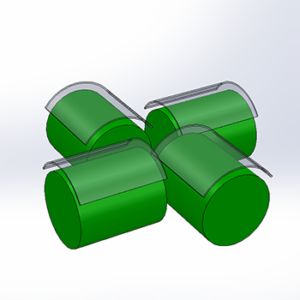 #4 How to choose the technical optional more suited for you?
Both models are offered with standard configurations well-endowed with a lot of accessories. The selection of eventual optionals, like magnetic working table (the ideal choice for small iron pieces), will be discussed and evaluated on the basis of the customer needs.
#5 What is it that separates the OXY M650 4B from its competitors? 
Right now there isn't any machine on the market that is as compact as ours and that exploits the same principles. The choice to use premium quality components for it and its solid structure, thought to last for years, make this machine unique in the metal working business. Moreover, a really important aspect that has always characterized our brand, is the choice of developing, producing and assembling our machines completely in Italy. We are proud to assert that all our models are truly MADE IN ITALY.